Party Rock from the 80's to Today!
BOOKING Now for Fall and the Holidays 2023!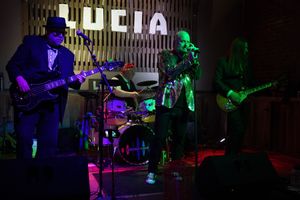 Upcoming Shows
See where we're playing next:
We are booked for a private party. Keep and eye out for our upcoming live shows right here!
Bio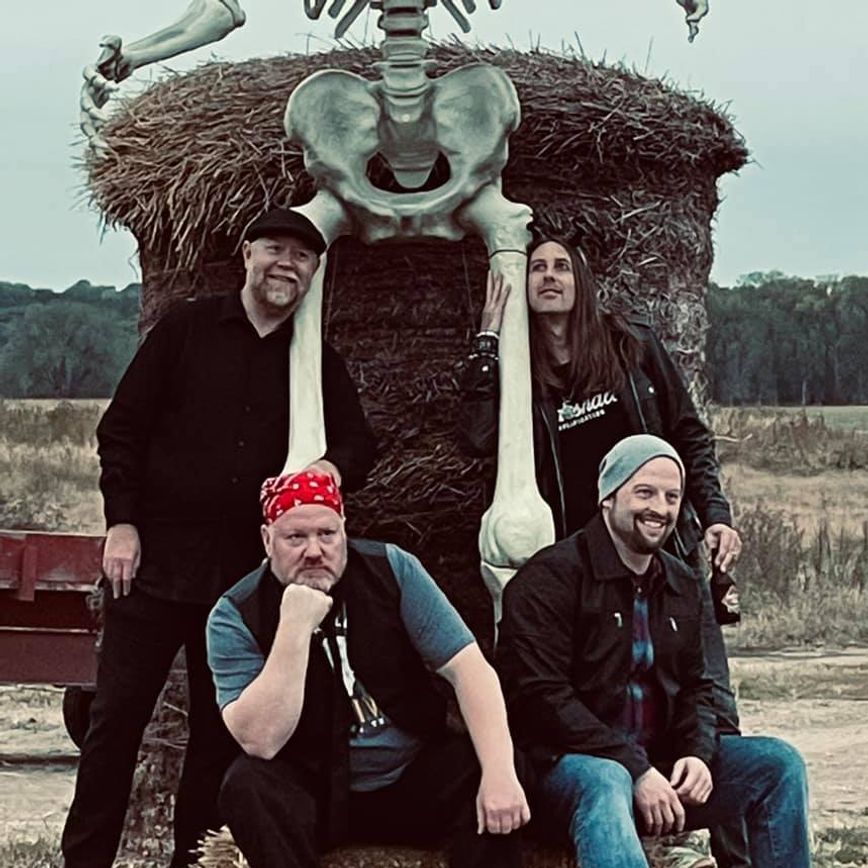 Who is Soundwave?
We are Don Engel on lead vocals, Jeremy Keeler on guitar, David Whittaker on bass, and Johnny Lawless on drums. 
We started as a drunken idea at the RBar, between two dads. What if we could rock out, playing all of our favorite music?  Could it turn into something?  Jeremy called David, David called John and we were off and running! It turned out, people actually liked to hear us perform...
We're talented musicians who just enjoy playing. We love the roar of the crowds. We love interacting with our fans. We want our fans to have a great time at every show!
We're glad that you're here and you want to know more. Follow us on Facebook and Instagram, or subscribe to our YouTube channel. You can always find out the general what's up with Soundwave!
Do you have questions? Do you want to book us for your next event? Shoot us a message, down below. We can't wait to hear from you!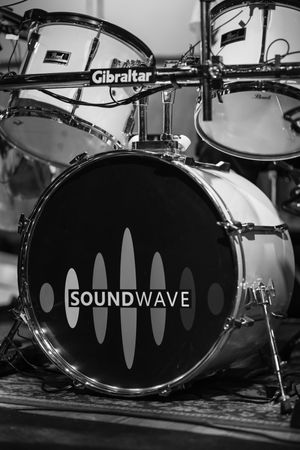 Song List
Hard to Handle - Black Crowes

Panama - Van Halen

Nothin' But a Good Time - Poison

 You Give Love a Bad Name - Bon Jovi

Pour Some Sugar on Me - Def Leppard

I Love Rock N Roll - Joan Jett

Summer of '69 - Bryan Adams

Shut Up and Dance With Me - Walk the Moon

Jessie's Girl - Rick Springfield

Hungry Like the Wolf - Duran Duran

The Middle - Jimmy Eat World

Stacy's Mom - Fountains of Wayne

Rock N Roll All Night - KISS

Message in a Bottle - The Police

What I Like About You - Romantics

Plush - Stone Temple Pilots

My Sharona - The Knack

Funk #49 - James Gang

Ex's and Oh's - The Nicol Kings

Your Love - The Outfield

1999 - Prince

Are You Gonna Be My Girl - Jet

Interstate Love Song - Stone Temple Pilots

Counting Blue Cars - Dishwalla

Never Gonna Give You Up - Rick Astley

Seven Nation Army - White Stripes

Hold the Line - Toto

Land of Confusion - Genesis

Girlfriend - Matthew Sweet
Locked Out of Heaven - Bruno Mars

Talk Dirty to Me - Poison

Flagpole Sitta - Harvey Danger

I Just Died in Your Arms Tonight - Cutting Crew

Take on Me - Aha

When I Come Around - Green Day

Creep - Radiohead

Sweater Song (Undone) - Weezer

Blister in the Sun - Violent Femmes

Tainted Love - Softcell

Self Esteem - Offspring

Bad Romance - Lady Gaga

Should I Stay or Should I Go - The Clash

867-5309 (Jenny) - Tommy Tutone

No Diggity - Blackstreet

Give it Away - Red Hot Chili Peppers

Killing in the Name - Rage Against the Machine

Enjoy the Silence - Depeche Mode

Don't Stop Believin' - Journey

Let's Get it Started - Black Eyed Peas

Bound For The Floor - Local H

All The Small Things - Blink 182

Jump Around - House of Pain

Danger Zone - Kenny Loggins

Johnny B Goode - Chuck Berry

This Love - Maroon 5

Melt With You - Modern English

Word Up - Cameo
My Own Worst Enemy - Lit

Lump - P.O.T.U.S.A.

Fight for Your Right - Beastie Boys

Are You Gonna Go My Way - Lenny Kravitz

Mr. Brightside - The Killers

Don't You Forget About Me - Simple Minds

I'm Gonna Be (500 Miles) - The Proclaimers

Rebel Yell - Billy Idol

Watermelon Sugar - Harry Styles

I Want It That Way - Backstreet Boys

Let's Go Crazy - Prince

Careless Whisper - George Michael

Sexyback - Justin Timberlake

 Stray Cat Strut - Stray Cats

Hit Me Baby One More Time - Brittany Spears

Alive - Pearl Jam

Zombie - The Cranberries

Everybody Wants You - Billy Squire

In the Air Tonight - Phil Collins

Everlong - Foo Fighters

Last Nite - The Strokes

Hello There - Cheap Trick

Round and Round - Ratt

Dancing With Myself - Billy Idol

Hey Jealousy - Gin Blossoms

Float On - Modest Mouse

Fly Away - Lenny Kravitz

The One I Love - R.E.M.

It's Tricky - Run DMC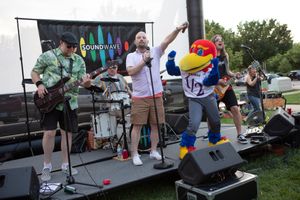 Wanna Know More?
To book Soundwave for your next event or private party, contact us for pricing, dates and options!